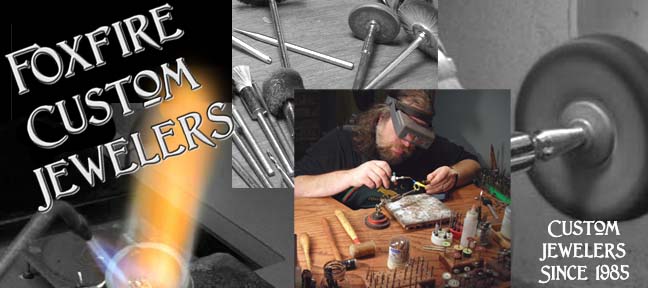 ---
Frequently Asked Questions about Custom Jewelry

---
Q. Do you really make this Jewelry?

A. Yes, Jewelry Artist Michael Babinski designs and creates each piece of jewelry personally according to the needs of the style. This might include CAD (Computer Assisted Design) or Hand Fabrication, or he might carve a wax model for casting. These days he does use a trusted partner for 3D printing and casting.

Polishing, finishing, stone setting (very important), and fine Hand Engraving is all done by his hands.
---

Q. Where can I see samples of your work?

A. Our portfolio is online at https://foxfirejewelersstudio.smugmug.com/


---
Q. How much does it cost?
A. Custom Designed Jewelry can cost less than you might expect. Of course, it's more costly than mass produced, often poorly made jewelry, but it's worth it to get a quality piece, made just the way you want it. See our "
How much does it cost?" Page.
---
Q. How long does it take?
A. Once we agree on a design, and accept a deposit, it usually takes about 4-12 weeks until we are done. At this point the jewelry is ready to ship.
Before this, sometimes there will be some time of back and forth before we arrive at the design that is truly perfect for you. It takes a little longer via the internet, but that's part of the process

---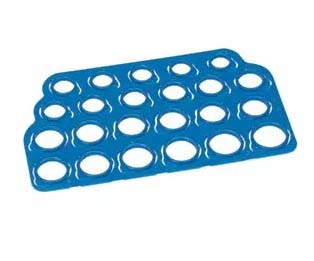 Q. What if I don't know the ring size?
A. As soon as we have started the job, we can send you a set of ring sizers to try on. They are yours to keep.
Just punch out the sizing rings from the sheet and try them on.

---


Q. Are you going to make a whole bunch of copies of my ring?

A. The answer is No, with some clarification.

If your piece of jewelry is unique to you, a very distinctive design, then we will not copy those elements that make it yours. While we retain ownership on the copyright of all works we create, as a courtesy we don't exactly copy custom designs we have made specific to a particular customer.

If you are only making a version of one of our regular designs, then yes, we can still make it. If your design is generic, that is, not specific, then yes, we cannot allow that to be taken away from our repertoire.

For example:
You are getting a Celtic design ring with knotwork alternating with a Tudor rose and a Holly leaf and the initials TRS. We will not reproduce your ring.

We can still make Celtic knot rings. We can still make Tudor rose jewelry. We can still use Holly leaves in designs. We can still make a different ring for a customer with the initials TRS.


---
Q. I saw a ring by another designer, can you make a copy for me with my diamond?
A. We do not copy other designer's work. From a legal standpoint it is prohibited. Since we create unique designs ourselves, and hate it when they're copied, we won't do it to others. Certainly, though, if you would like to have a design in a certain motif, or style, or feeling, perhaps with the same essence expressed by an example you found, we can certainly design a new piece that meets your expectations.
Also some designs are what is termed "generic" and are simple enough, and widespread enough that no one can claim ownership of them. These designs we can recreate.
Also, if no other designer can be found for a heritage piece that was lost, we can Re-Create it.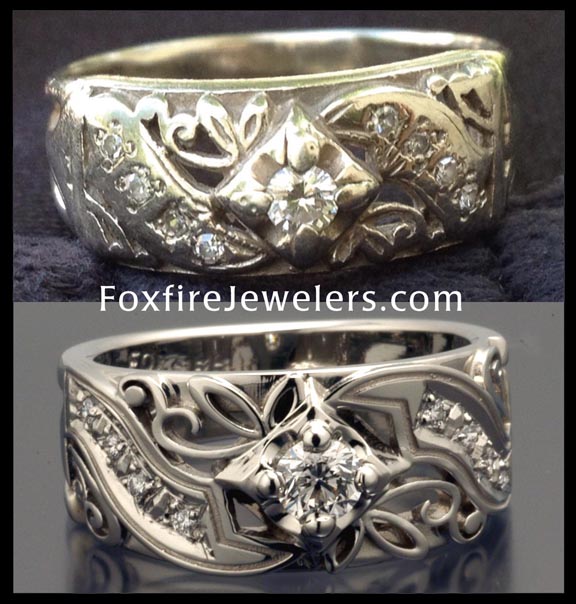 ---

Q. Can I have another jeweler copy the piece of jewelry I get from you?

A. No. We retain copyright on everything we make. There may be options if arrangements are made ahead of time.


---


Q. I want matching sterling silver pendants for my club emblem, can you help?

A. Certainly! We are able to create multiple pieces for you to use for a club, a family, in your business as premiums or for resale. Typically we can quote you a cost for setup, and a cost to produce the pieces. The setup charges can start as low as $400, with $450-600 being more typical. Many pendants can be produced in Sterling silver for as little as $75 each, while rings start at $150. Low minimum orders of 10 pieces per style make it easy to get started.


---


Q. Can I use my own Gold?

A. Good question, in these times of high precious metals costs. Some jewelers do this, but to recast old gold into new jewelry causes severe quality problems in the new piece. We know, we have seen them.

We will recycle your old gold materials by turning them in to our refiner, and give you credit towards your custom job.... so in effect we are using your gold.

Here at Foxfire Design Studio, recycling your old gold via our refiner, and using your stones we can make you a new piece of jewelry that new would cost thousands, but using your items will cost in the hundreds and it'll be the beautiful and the envy of your friends!


---
Q. Can I use my own Gemstones?
A. Certainly! We are more than happy to set your heirloom diamonds orgemstones ina new piece. Colored Gemstones of large enough size caneven be refreshed and repolished like new. Let's take those old pieces of jewelry that are in the bottom of your jewelry box and make them into something new and exciting!

---


Q. What Metals do you work in?

A. We work in precious metals: Platinum, Palladium (a platinum group metal), 18 Karat Yellow Gold, 14 Karat Yellow Gold, 14 Karat super White Gold (a superior white gold alloy, very white), 14 Karat Palladium WhiteGold, 14 Karat Red Gold, 14 Karat Green Gold, and Sterling Silver.

These metals offer the workability, and durability needed for the artisticcreation of fine jewelry. We work with them using fabrication, casting, reticulation, hand engraving, and advanced stone setting techniques. We often create wax models for casting using CAD/CAM (computer assisted design and manufacturing) but always finish and detail the pieces by hand.


---


Q. Do you work in Titanium?

A. We do not work in industrial metals; Stainless steel, tungsten, titanium, niobium, etc., because they require industrial techniques and machining, which we are, by choice, not set up to do.

Also, we have yet to discover anyone else who offers to do actual custom design work in these metals. Because of the industrial techniques used in production, designs are limited by the tooling used, and are usually reserved to mass production.

An artist studio produces a work in precious metals, a factory produces industrial metal pieces.


---


Q. Is Custom work more costly than ready made jewelry?

A. Sometimes yes, sometimes no, but it represents a better value. You may spend a little more than you would for mass produced jewelry, but you get a lot more for your money.

It should be noted that with our pieces, doing custom work, there is original design work, individual attention, model making, casting a one of a kind piece, and finally a level of individual hand craftsmanship in polishing and stone setting that are totally different than factory mass production. It means you end up with a vastly superior piece of jewelry.


---
---
Here's some images showing CAD Renderings (left) and the finished Rings (right)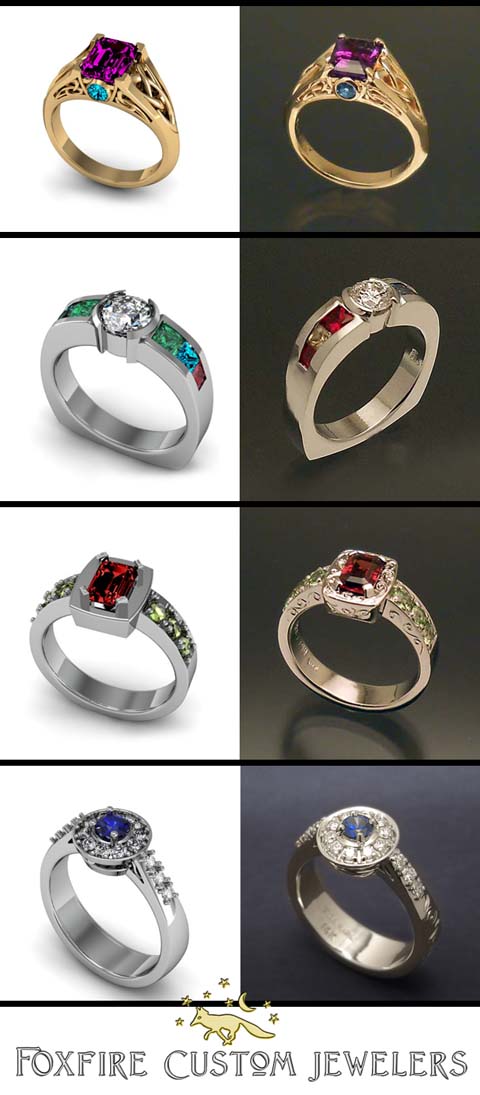 Copyright © 1995-2021. Foxfire Jewelers all rights reserved