The Great Northwest Ring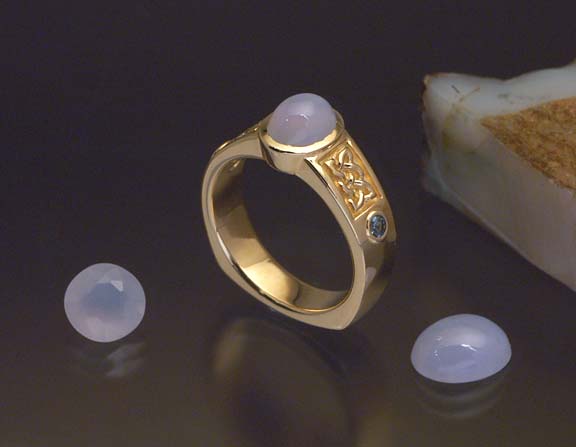 Ellensburg Blue Agate with Montana Blue Sapphires in 14 Karat Yellow Gold. Size 6 1/2 (can be sized from 5 1/2 to 7 1/2)

Designed and created by Michael Babinski

This ring features a celtic knot design. The cabochon center stone
is 8 x 6 millimeters

$1265.



The other two stones are available for custom work... an 8 millimeter faceted round and an 10x8mm oval cabochon. These are the last stones of guaranteed provenance that I have.


Ellensburg Blue Agate is a prized local gemstone in Washington State. Agate and quartz are found throughout the Northwest, usually in white, pale yellow or orange. This beautiful blue chalcedony however occurs in a light to deep powder blue, and is found around Ellensburg, Washington. It is somewhat rare, and hard to get.


It should be noted that blue lace agate and simple blue chalcedony (agate) from Africa are not Ellensburg Blue,
even though in some cases they may appear the same. The name Ellensburg Blue is only applied to the local Washington agates.


Please Note: According to the Gemological Institute of America there is no test or objective way to separate Blue Agate by location found. While certain colors are more readily thought of as typical of Ellensburg material, anyone who claims to be able to identify the material by sight is, at best, uninformed. For this reason we buy our stones only from a trusted source, with a line of provenance. We do not purchase from individuals or estates . We do not offer to test or ID blue agate for location (since this is impossible.)


We are very excited to be creating really nice jewelry with Ellensburg Blue.
We're pairing it up in many cases with Sapphires from Montana. It seems a natural combination.

We also work with the many and varied agates of Oregon, such as polka dot agate, carnelian, etc.

---
We accept credit cards through Paypal, and you don't even need a Paypal account!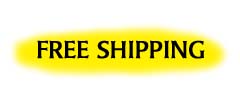 Free shipping on any order over $100. within the USA
USA: $10. Shipping and handling under $100

CANADA $15. Shipping and handling most orders , heavier or
bulky items will have additional shipping invoiced separately