Memento Vivere Ring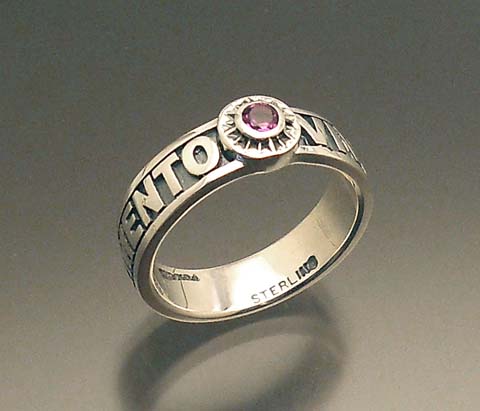 Remember to Live... Words to guide us on a path of living each day more fully, to Love with abandon, to really...LIVE.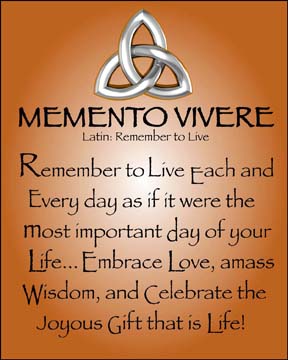 This ring features a 3mm genstone in a compass rose design.
$130. - $300.
Also Available with Diamond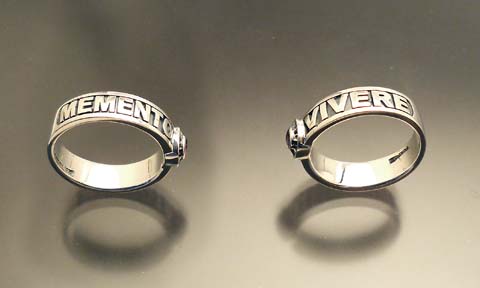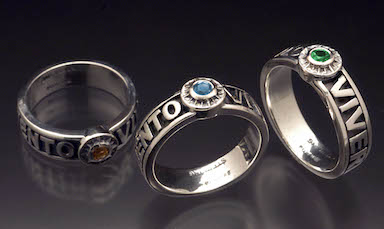 ---
We accept credit cards through Paypal, and you don't even need a Paypal account!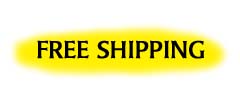 Free shipping on any order over $100. within the USA
USA: $10. Shipping and handling under $100

CANADA $15. Shipping and handling most orders , heavier or
bulky items will have additional shipping invoiced separately