Cashel Celtic Earrings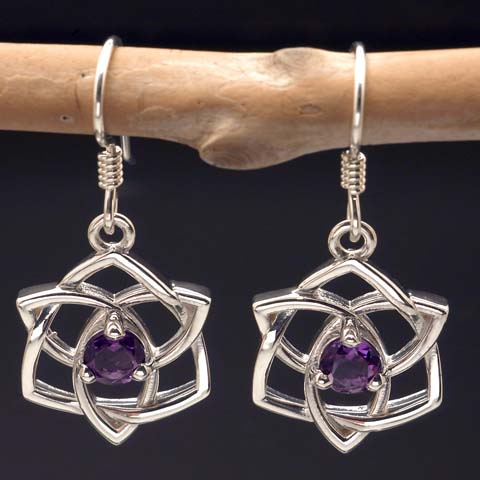 Sterling Silver expertly crafted into clean and simple earrings featuring a triskele knot design intertwined with a triangle. They are approx. 16mm = 5/8 inch , and are centered with a 5mm gemstone. Shown: Purple Amethyst.


Trefoil knots symbolize all things that come in threes:
Maiden-Mother-Crone ,
Father-Son-Holy Spirit, Land-Sea-Sky, Mind-Body-Soul, and so on.

$120.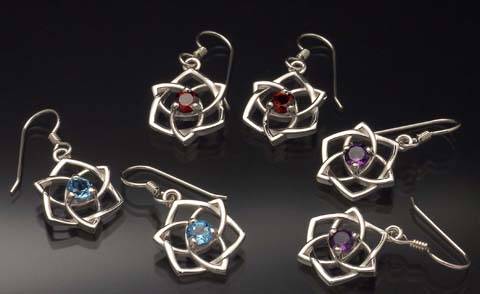 ---
We accept credit cards through Paypal, and you don't even need a Paypal account!
Free shipping on any order over $100. within the USA
USA: $10. Shipping and handling under $100
CANADA we will calculate & bill for S&H separately