Celtic Enchantment II Ring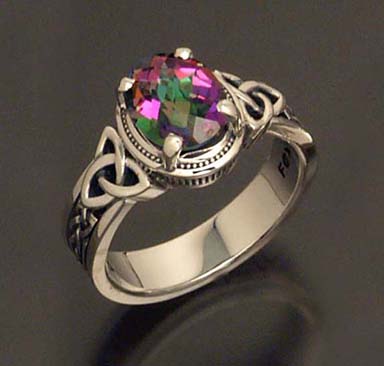 Celtic Trefoil knots flank an 10 x 8 millimeter gemstone. Celtic knotwork continues down the sides with a blank spot for sizing in the back.


Trefoil knots symbolize all things that come in threes: Maiden-Mother-Crone , Father-Son-Holy Spirit, Land-Sea-Sky, Mind-Body-Soul, and so on.

Shown in Sterling Silver with Mystic Topaz.

Sterling Silver $220.
14 Karat Gold $1,475.
Sterling Silver:
14 Karat Gold: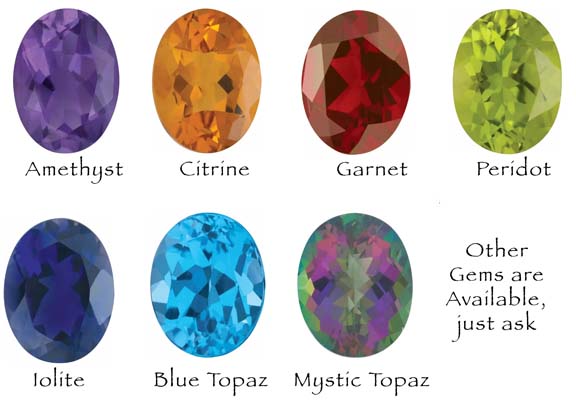 ---
We accept credit cards through Paypal, and you don't even need a Paypal account!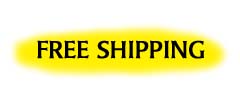 Free shipping on any order over $100. within the USA
USA: $10. Shipping and handling under $100

CANADA $15. Shipping and handling most orders , heavier or
bulky items will have additional shipping invoiced separately