Hand Carved Signet seals from

Idar Oberstein, Germany


---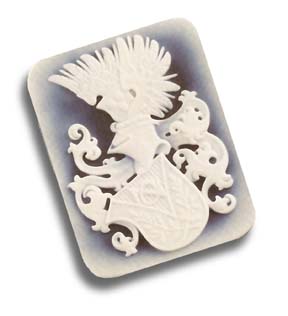 Here are some examples of the gem cutting by our favorite German stone carvers. These are carved in two tone agate, black and white (onyx) or red and white (carnelian) which make an excellent contrast. They are also available in green onyx, lapis lazuli, jade, bloodstone, or jasper.

Transparent stones such as amethyst, citrine, or garnet can also be carved, but the results look very different and may not be suitable for all projects.

We would be happy to give you a quote based on your artwork.
---



































Coat of Arms

With your artwork we can carve your coat of arms intaglio (recessed) which can serve as a wax seal,
or in relief (# 21) which is very striking and detailed.


---